Puppet and Mask Theater Company
The Puppet Theatre, a necessary form of expression
Our shows are characterized by combining puppetry with acting and live music. We use the Puppet Theater as a form of expression of contemporaneity, essential to our creations.
Let oneself go, change time into space, feel it with your eyes!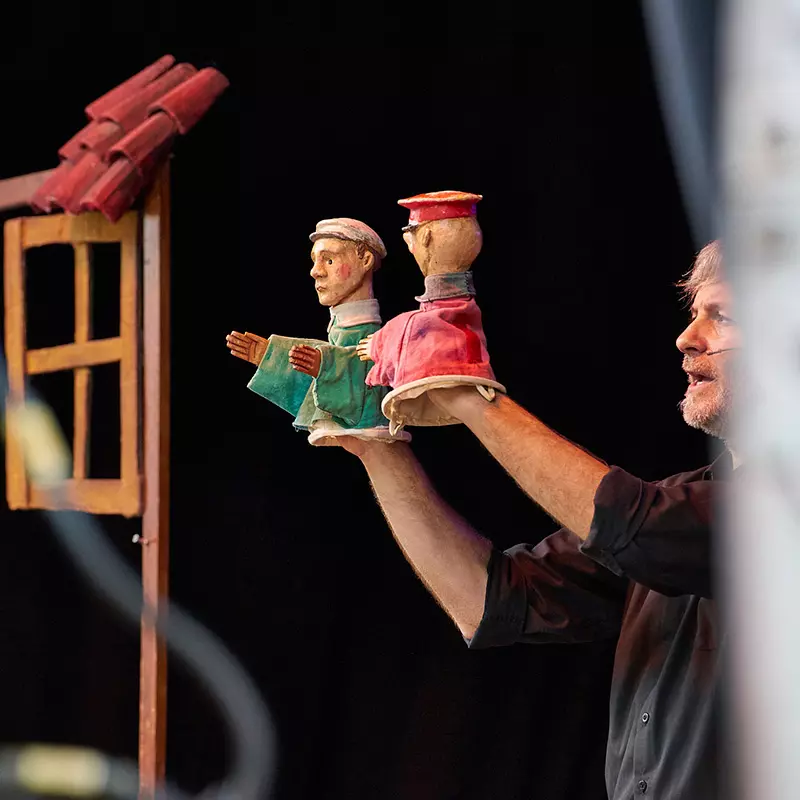 Rúa de Reis de Cuarte de Huerva
Carrers de Cuarte de Huerva, Aragon
Whales, as small as they are, are big, very big, and hard to find on land. But there is a force capable of making them emerge from the seabed.
(Little) Moby Dick has fallen in love and embarked on a continental journey to find the person who left "the most beautiful love letter in the world" in a bottle.
Do you want to be up to date with all our events?
Rúa de Reis de Cuarte de Huerva
Carrers de Cuarte de Huerva, Aragon